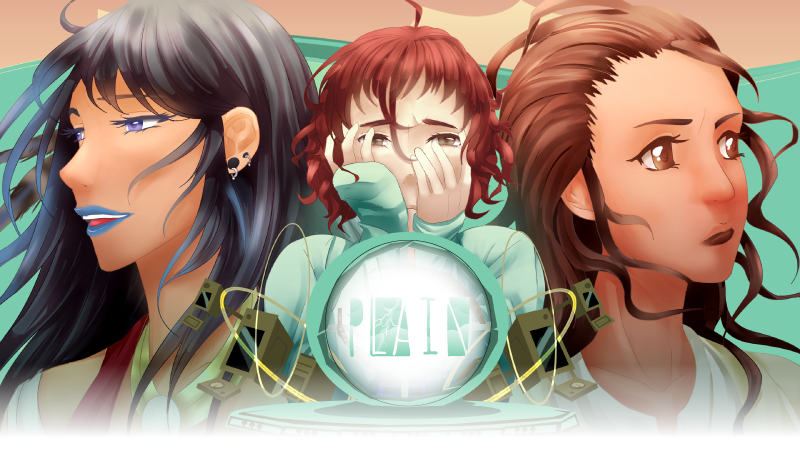 Plain
Comments
Log in with your itch.io account to leave a comment.
I honestly don't know why I haven't played this before! I love the storyline and the protagonist is very well written. The characters are all very relatable. The art iswonderful! I also loved the few pop culture references in there!

Concrit: There are a few spelling errors and such, here and there, which are slightly distracting.

Frankly, this game was so much more than I expected it would be.
The conception, the writing, and the art is so lovely, immersive, and original. I really appreciated the diverse characters, and beyond that, they're all so likable and believable! (Though nothing is less believable than when Riley says she isn't gay, like, girl... lmao...)
Thank you for taking the time out of your lives to create and share this game with us (and for free!!) because it's really been a great pleasure to play it. I really look forward to seeing all the amazing things I'm sure your team will accomplish!
Thank you for making this game. :) The story is amazing. And the plot twist and the feels... uh!

Do you have any problems or policies regarding Let's Plays? This one in particular would be part of a series, only feature the first 2-3 hours of one route, and link back here.
We're completely fine with Let's Plays! Please do, we'd love to see it, too. :)
Hello! Nevina (Fallingmist on DA) and myself are going to be hosting a PG-13 yuri-jam panel at Yurithon in Montreal this August (yep, we got permish) and we were wondering if it would be ok to demo your awesome game. We've also contacted a few others so that the crowd can have a choice, or possibly if we have the time, we could demo all of those who say yes 8D
Thank you for your time!
Mythee (Mythee on DA)
Hello! Oh wow thank you so much for the offer! It would be so great if you could demo Plain :) We're fine with it! If possible could we hear back about the reception of the game?
Thanks again!
- Averxy (Leah)
Aaaa thank you so much for your permission! We'll encourage everyone to play through themselves and leave comments~
Hey! I just wanted to double check that it's Yurithon and not Otakuthon? I'm actually at Otakuthon right now and there's a Yuro Jam panel so I wanted to double check because I would totally go to it if it were here :)
This game is awesome and the story is incredibly well crafted.